For over 20 years, Melanie Berlind has sold Malibu ocean front estates, vacant land, condominiums, ranches, large estates, commercial, and income properties as a Realtor/Broker. She is well connected in the real estate community. She has worked for real estate companies such as Jon Douglas, Fred Sands,  Pritchett Rapf and Associates before creating her own business MB Real Estate and Design.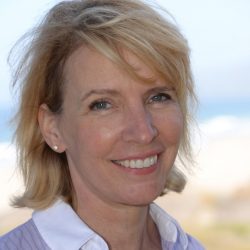 Realizing that the market was changing something had to be offered to her clients that none of the local companies seem to have so Melanie decided a move to Sotheby's International Realty  in 2015. Having been  a theater arts graduate from  UCSB and also having spent 3 semesters studying art history, Sotheby's International Realty SIR, which was originally formed in 1976 appeared the perfect global company to be associated with. Sotheby's auction house already was well know internationally. Additionally, being born in Europe and speaking Spanish, English, German fluently seem to make it the perfect fit. After the interview she realized that the global outreach SIR provides to their clients was not duplicated by any of the other Real Estate firms in the Malibu.
Melanie follows changes in the real estate market and has a keen interest in innovative technology uses it so that her clients properties to stand out from the rest. See the new 3D showcases on the home page.
She advises buyers how to best position themselves in this market so that their offer is accepted. Her background in design is an advantage to seller as she can quickly what it will take to showcase the property. Melanie also follows, short sales and probates.
Though Malibu is her home, Melanie knows many areas of the Los Angeles Westside.  She  works in the areas that her clients need her to represent them. After all, being a Realtor is about the trust you build, the "know how" you have, and care you provide for your clients.
She has represented buyers and sellers for properties in Malibu, the Los Angeles Westside, Beverly Hills, Venice, Santa Monica, West Hollywood, Hollywood, Westlake Village, Santa Barbara, Laguna Hills and Laguna Beach. Feel free to call or contact her for an informal interview.